NOUS AVONS LU
sur le Net

After the reboot, computing education in UK schools
The Royal Society, 6o pages pdf (en anglais), novembre 2017, The license is available at: creativecommons.org/licenses/by/4.0.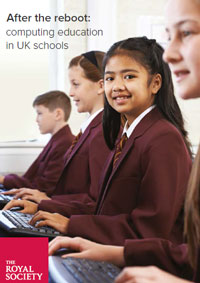 Sommaire :
Introduction
What is the school subject of computing?
Computing education in the UK
Our evidence gathering
Chapter one – Computing for our pupils
Chapter two – Widening access
Chapter three – The importance of confident, well-qualified computing teachers
Chapter four – Continued professional development, resources and the broader context
Chapter five – Improving computing education through research
Conclusion
https://royalsociety.org/~/media/policy/projects/computing-education/computing-education-report.pdf
NDLR-EPI : On notera particulièrement le chapitre 3 sur l'importance de la formation des enseignants.
___________________
Association EPI
Novembre 2018